Ph.D. Student Harnoor Singh Sachar Selected as Finalist For Frank J. Padden, Jr. Award
---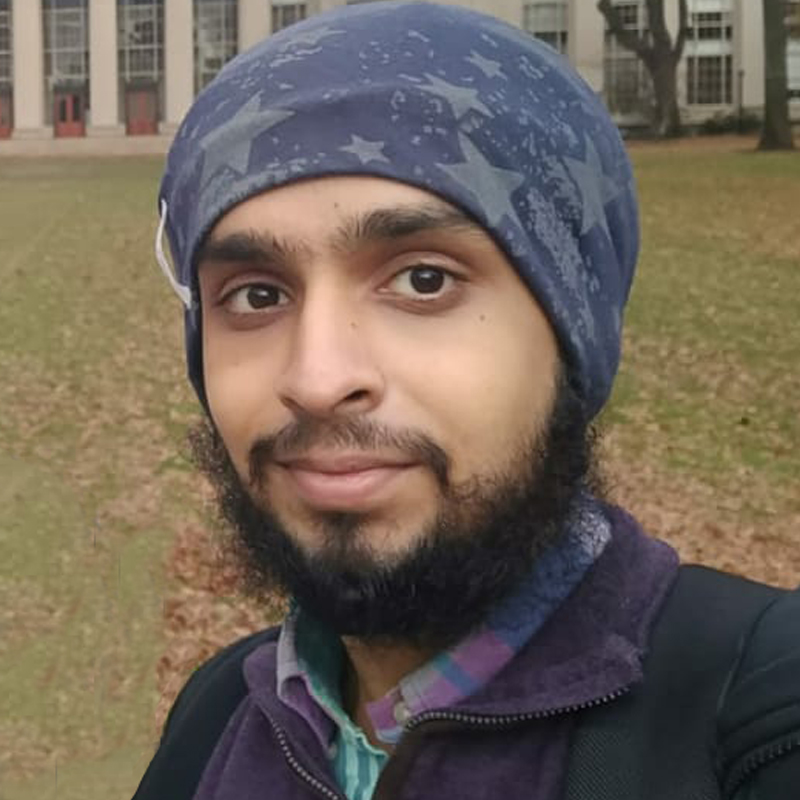 Mechanical Engineering Ph.D. student, Harnoor Singh Sachar, has been selected as a finalist for the Frank J. Padden, Jr. Award sponsored by the College of Polymer Science and Engineering, University of Akron. As a finalist, Sachar will present his research in the 2021 Padden Award Symposium organized by the Division of Polymer Physics of the American Physical Society. Selection in this global competition demonstrates "Excellence in Polymer Physics Research" by a graduate student, and typically only five students are named finalists each year.
Sachar works with Associate Professor Siddhartha Das in the Soft Matter, Interfaces, and Energy Laboratory (SMIEL). He joined Das's research group as an M.S. student fall of 2017 and transitioned to the Ph.D. program fall of 2018.
His Ph.D. thesis focuses on "Atomistic and theoretical description of liquid flows in polyelectrolyte-brush-grafted nanochannels."
Polyelectrolyte (PE) molecules that are grafted to a surface in close proximity to each other form a brush-like structure—similar to the bristles of a toothbrush. Das and Sachar have performed molecular dynamics (MD) simulations to probe the microstructure of PE brushes in an unprecedented atomistic fashion. From there, they are expanding on this work by investigating the response of hydrophilic PE brushes to changes in temperature, and their results indicate that the "water-in-salt" like behavior of the PE brush-counterion-water system is amplified at higher temperatures.
This research could be useful for the future development of new polymer-based "water-in-salt" electrolytes for battery applications.
Sachar is currently utilizing MD simulations to quantify the weakening of hydrogen bond network formed by water molecules inside the water-swollen PE brushes, and the research findings of this work will be presented at the Padden Award Symposium in March 2021.
Sachar has published over 20 peer-reviewed journal articles in journals such as Soft Matter, Applied Physics Letters, Matter, and Physics of Fluids. In addition, Sachar has been recognized for his academic and research work with awards such as the UMD Graduate School Outstanding Research Assistant Award, the Society of Tribologists and Lubrication Engineers, Philadelphia Section Scholarship and the Clark School of Engineering Future Faculty Fellowship.
https://enme.umd.edu/news/story/phd-student-harnoor-singh-sachar-selected-as-finalist-for-frank-j-padden-jr-award